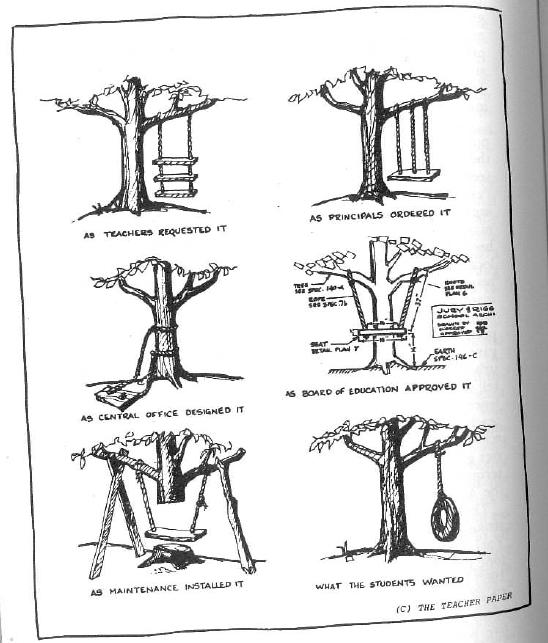 Image Source: Tyack, David (1974). The One Best System. Cambridge, MA: Harvard University Press. Page 286 (Thank you Jon Becker!)
Everyone is an expert on education and its particular, dominant subset – school. Everyone who has either attended school, taught at school, had their kids at school, managed school, funded school, even avoided school knows what school does. Unlike any other public institution, we can quickly produce an opinion on what schools should and shouldn't do. Scores of politicians, business leaders or (other) powerful pundits who arrive on the scene claim the credential of knowing how to run schools. Many of these self-proclaimed experts are widely interviewed and financially supported, many more ignored beyond their personal sphere of influence.
But just why are we all 'experts' with a more or less considerate opinion on how things should be with schools and education?
Short answer: If we presume we are constituted, built of what we 'know', then we don't only KNOW a lot about school, we ARE school. School is not (just) an institution, it is a particular way of thinking and knowing we are attached to. And because we can't imagine anything different, we get cornered into dead-ends of 'solutions' that substantially change – very little.
Now for the long answer and explanation… Continue reading Why is everyone an expert on education? →