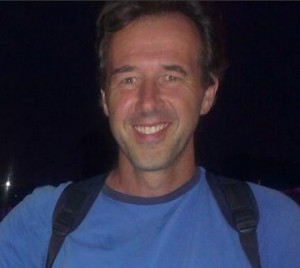 Hi!
My name is Tomaz Lasic, the author of "Human".
I'm a father of two, a husband to one and only, a friend to many, PhD candidate, high school teacher, moodler, blogger, tweeter, water polo player and coach, runner … with an endless 'to do' list, (un)helpfully tall, fascinated by and bad at many things.
Over the years, and in no particular order, I have completed a Masters Degree (Research) in Education, taught humanities in secondary schools (with mostly at-risk youth) for 12 years, played and coached water polo from junior to elite levels for more than12 years, worked at Moodle HQ and so on.
I am eternally interested in in "why things happen (in education) the way they do?" I have been tinkering with ICT, particularly with Moodle, Twitter and Web2.0 tools since their very early days.
I live with family near Fremantle in Western Australia.
Want to get in touch?
email: moodlefan at gmail dot com
on LinkedIn
on Dailymile
or comment below…
Cheers!
I used to have my own domain & blog at tomazlasic.net  Let's just say I don't need it anymore – anything that was there is (back) here now. Apologies for any broken links.