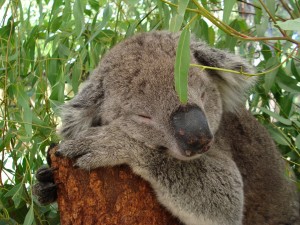 As a coordinator of a senior school course called Career & Enterprise at our school I have decided to take a different tack on the often over-worked career exploration, life and work balance, resume writing, job finding and similar themes of the course in the past. This year the focus is on ICT and the way it has been changing our social and professional lives. The course aims to be innovative (eg. major projects are set in the community, students running ed-tech workshops for interested staff) and looks to sometimes challenge a few 'sacred cows' of mainstream schooling (eg. teachers and students will often switch roles). For brevity and those interested, here is the link to the syllabus.
'That sounds interesting' you may say but that 'interesting' bit could be like the (oft misused) Chinese proverb. Why? I am taking a big gamble here – and I need your help.
I really want to open a few eyes around the school how real, human, powerful, accessible and effective Web 2.0 CAN be. I have been working hard 'behind the scenes', preparing things, dropping hints and this is a first big chance to drop a few jaws around the place and get some clever minds thinking.
We (students and teachers) will blog, wiki, get to Twittter, look at things like VisualCV, LinkedIn, Ning, Google Docs, Flickr and so on in small digestible chunks. The last thing I want to assume is that the kids in our class are 'digital natives' (some great papers have come out on that recently, got this this one courtesy of Darcy Moore, thanks!).
The gamble will work if my/our network chips in. If it doesn't – there will be plenty of 'ah, another fad' comments around the school. If it does…  (insert a big smiley here)
So here is my plea. I have just started a simple blog at Posterous called Reality Check. Could you please visit the site and get as many people (particularly young, upper high-school students please as peers) to make a short recount of their experiences at their first paid job. Commenting should be a breeze, I will moderate.
The kids in class, teachers and myself sincerely thank you for every comment you or your students, friends, relatives care to leave.
Now what is with that 'sinner' bit?
I have just commited to a large project looking at the "classroom use of Moodle" over the next six months. With family, full-time teaching and a couple of other things in my life, this will put a great deal of pressure on my time spent blogging, reading and participating in the blogosphere. To invoke religious iconry, I will be commiting (a couple of) the 7 Deadly Sins of Social Media (great read, recommend it) – but it is for a great cause, particularly if you are a Moodler.
Over this time, the posts on Human may dry out quite a lot, but you can always catch me on Twitter (@lasic) or over at Posterous at the less formal http://tomazlasic.posterous.com or the 'Reality Check' mentioned above.
Please help a sinner make Web 2.0 work .. at least as well as Moodle does 🙂 and head over to Reality Check when you can. 
Thank you all.
PS Sue, I am not abandoning Edublogs ("a sin" you may say) I'll just be 'light on' at Posterous 😀